Main content starts here, tab to start navigating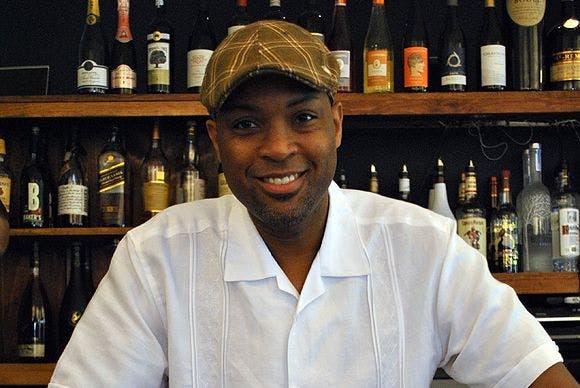 Craig Samuel
Founding Partner
CRAIG SAMUEL
Founding Partner
Craig was born and raised in Bedford Stuyvesant, Brooklyn, NY. He attended New York's famed Art and Design High School followed by Temple University. While in college, he worked a part-time job at Philadelphia's legendary Frog Commissary and fell in love with the restaurant business.
After Temple he studied culinary arts at The Restaurant School at Walnut Hill College and landed a coveted position at Georges Perrier's Le Bec Fin, at the time one of the most highly regarded restaurants in the world. His time spent at Le Bec Fin shaped his culinary view and honed his respect for food and the business of hospitality.
Craig returned to New York and added numerous fine dining restaurants such as Le Périgord and Picholine to his resume, the latter where he met his future partner, Ben Grossman. He ultimately became the executive chef at both The Cub Room and City Hall Restaurants in Lower Manhattan simultaneously. He later went on to travel extensively throughout Spain and France while working in kitchens of the notable L'Esguard (* Michelin) and Michel Rostang (** Michelin) in Paris
In 2006, Craig and Ben opened their first restaurant. The Smoke Joint, Brooklyn's most notable Barbecue Restaurant at the time, opened to lines around the corner and to periodicals throwing accolades to their "Real New York Barbecue". In 2008, the duo opened the first member of the Peaches Family of restaurants in his home neighborhood of Bed Stuy.
After numerous appearances on food shows such as Diners Drive-Ins and Dives and Unique Eats on the Food Network and The Cooking Channel, Craig is now regularly featured as a judge on the Food Network's Chopped and Beat Bobby Flay.